Top
Rekwisieten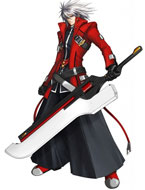 Cosplay (コスプレ kosupure), afkorting van "costume play", is een activiteit waarbij de deelnemers dragen kostuums en accessoires te vertegenwoordigen een specifieke karakter of idee van een werk van fictie. Cosplayers vaak samenwerken aan een subcultuur gecentreerd op rol spelen. een ruimer gebruik van de term cosplay geldt voor alle verklede rol spelen in zalen met uitzondering van de fase, onafhankelijk van de culturele context.
Favoriete bronnen zijn onder meer manga, anime, strips, video games en films. Elke entiteit van de echte of virtuele wereld dat zich leent voor dramatische betekenis mogen worden opgenomen als een onderwerp. levenloze objecten zijn antropomorfe vormen en het is niet ongewoon om te zien seksen wanneer geschakeld, waarbij vrouwen mannelijke rollen en vice versa. Er is ook een subset van cosplay cultuur gecentreerd op sex-appeal, met specifiek cosplayers kiezen voor tekens die bekend staan om hun aantrekkelijkheid en/of onthullende costumes.
Het Internet heeft veel cosplayers te zorgen voor sociale netwerken en websites gecentreerd rondom cosplay activiteiten, terwijl forums cosplayers te delen verhalen, foto's, nieuws en algemene Informatie. De snelle groei in het aantal mensen ohcosplay als hobby sinds 1990 heeft het fenomeen een belangrijk aspect van populaire cultuur. Dit is met name het geval in Aziatische landen, waar cosplay invloeden Japanse straat fashion.